Fast nimble and very much a sleeper. Goes to show you that a small lightweight car can really out perform some of the bigger more powerful cars! Check out the build list below.
SCCA Autocross Class - Street Modified
MODS - 7/1/16
Edelbrock E-force 15560 supercharger kit with an Eaton TVS 1320 twin screw positive displacement blower.
Ft86 speedfactory catted Unequal Length header
Nameless catted, unresonated, overpipe / frontpipe combo Perrin 3" resonated cat back exhaust
Jackson Racing dual radiator and oil cooler combo
Radium engineering dual pcv and crankcase catch cans (air oil separators)
Ft86speedfactory chromoly strut tower braces with red skin finish
Perrin rear shifter bushing
Perrin transmission mount bushing.
DBA t3 4000 front slotted rotors Hawk hp+ pads
Mtec stainless steel brake lines
Motul RBF 600 brake fluid
Motul gear 300 transmission fluid (also used in rear differential)
86 Atlanta quick release bumper kit
Exedy lightweight chromoly racing single mass flywheel
Southbend Clutch stage 2 endurance clutch
Radium Engineering master cylinder brace
Cusco rear strut tower bar
Cosmetic:
Valenti chrome tail lights
Winjet chrome headlights
Wheels/tires:
2 sets of Enkei RPF1 17x9+35 with 245/40/17 Bridgestone RE71r
From the owner
I purchased my 2015 Scion FR-S July 4th, 2014 by accident. I always knew I was going to get a track car and I wanted something light, quick, and reliable. After I finally settled on a 2014 FR-S, we discovered while doing the purchase paperwork that the Vin number associated with the car that I chose was registered as a 2015. It was the first 2015 in the state and one of the very first in the country. This came as a pleasant surprise because I knew they updated the suspension on the 2015 model and improved the handling. Back to back comparison of a 2014 vs 2015 confirmed it.
Regardlees, my mindset was, it's easy to add power, but hard to remove weight. So I decided to buy this car and turbocharge it. I figured, "brand new Subaru engine platform... They WILL turbo it in something, so it will be sturdy enough to turbo it." and I was right (ie 2015 subaru wrx). The first thing I focused on where wheels, tires, brakes, and life support mods. I needed to make sure the car would survive a track day. I bought the brake components, 1 of my 2 catch cans, and a Mishimoto oil cooler (I've since sold it for a different style). That setup worked great for the track but when I got to forced induction my plans took a slight change. I decided to supercharge the car instead of turbo because I too had discovered this thing called autocross. It was originally going to be a passing fancy. Something fun to do that I wouldn't take seriously. But I had a blast and got hooked. Turbo lag, 350 whp, and a 2700 lb RWD sports car do not mix well with autocross, so I opted for the response and more precise control ability of a supercharger. The intercooler it came with prohibited the continued use of my oil cooler, so I got the dual radiator oil cooler from Jackson Racing which uses a water/oil laminova style cooler. This car in its current configuration has run a 1:25 lap time at Roebling with the Porsche Club of America and it matched the lap time of a black group 2016 Porsche 911 GT-3 RS
Gallery & Dyno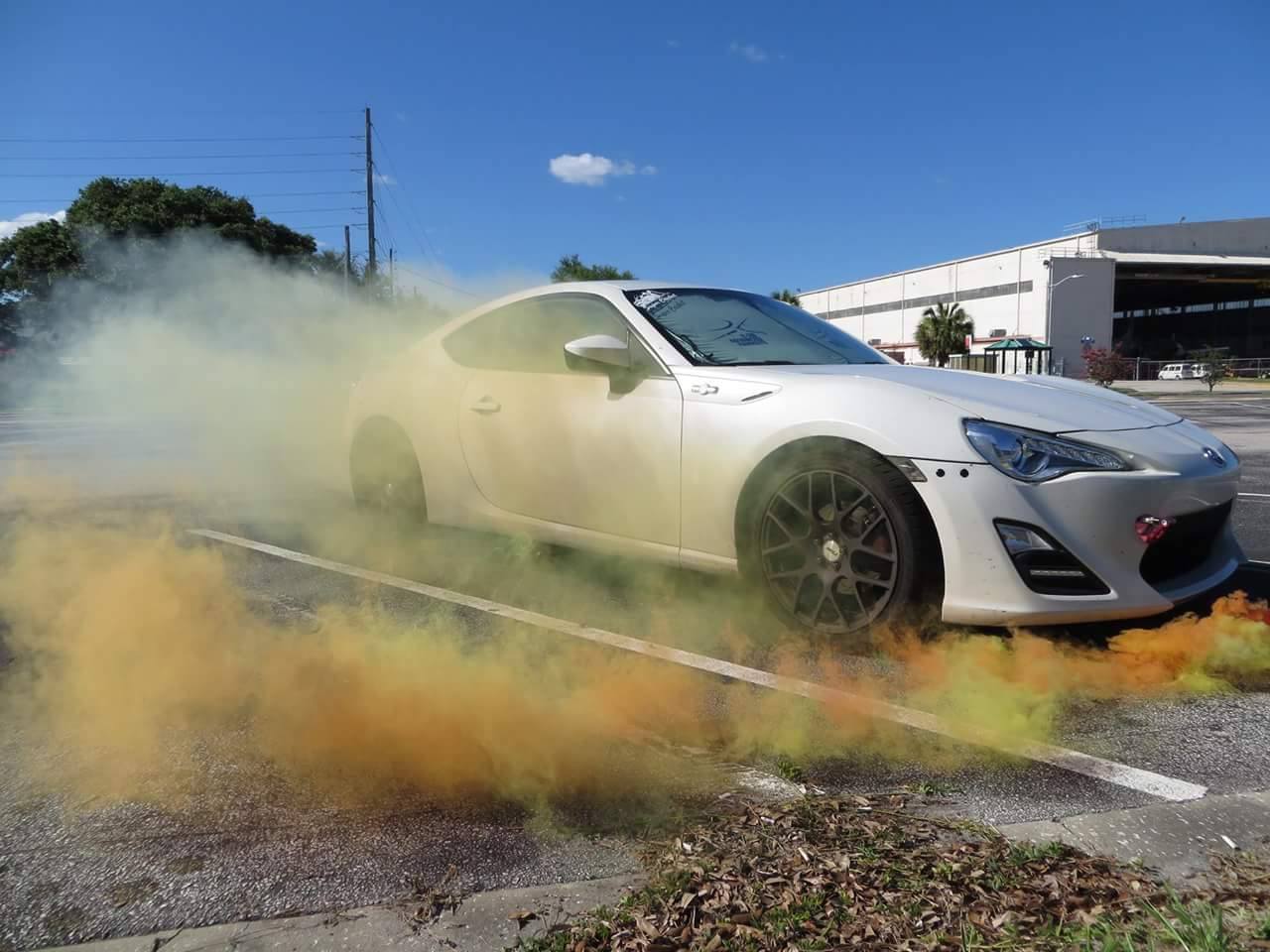 Check out this car in our Street Mod competition Series