2009 was an interesting time for the 911. I was searching for a fun autocross car, and had been mostly shopping cars in the $10k range like E36 M3s and Mazda RX8s. A marketing anomaly known as Rich-People-Must-Have-the-Newest-911 meant that the outgoing 996 body style, made from 1999-2005, was now as valuable as a well-optioned Camry. The 997 was in, and gosh-darn-it it had those proper round headlights like the 993. And in 2009, that was apparently all anyone cared about.
Some poor bastard bought my 911 in 2004 for $98,000. It was a very special 911- not quite a GT3 but close. It was a 40th Anniversary Edition. Limited to only 1963 units (the year the 911 was first released), each "40 Jahre" car had a plaque on the console letting you know which number it was. I say poor because I'm sure he did not enjoy the X51 package (standard engine upgrade on the 40th, but a $17k option on regular 996s), the Limited Slip Differential (available only on the 40th and on some 1999 models with the smaller 3.4L engine), nor the club sport suspension as much as I have. I know this because he traded it in, along with its very sought-after matching luggage set, to a Mercedes dealer who sold it to me for a song. I still haven't forgiven those Mercedes bastards for swiping the luggage set. The car was low miles, mint condition, and besides breaking a pressure plate, it's needed only preventative maintenance.
I've upgraded it with Koni yellows and a GMG world challenge swaybar. I also deleted the mufflers to save weight and to upset the sound people at national autocross events, because it comes within tenths of a decibel of the sound limit.
This is not a car that you get in and drive; this is a car that you strap into and wear like a damned jetpack. No other car has ever felt so liberating as this one does.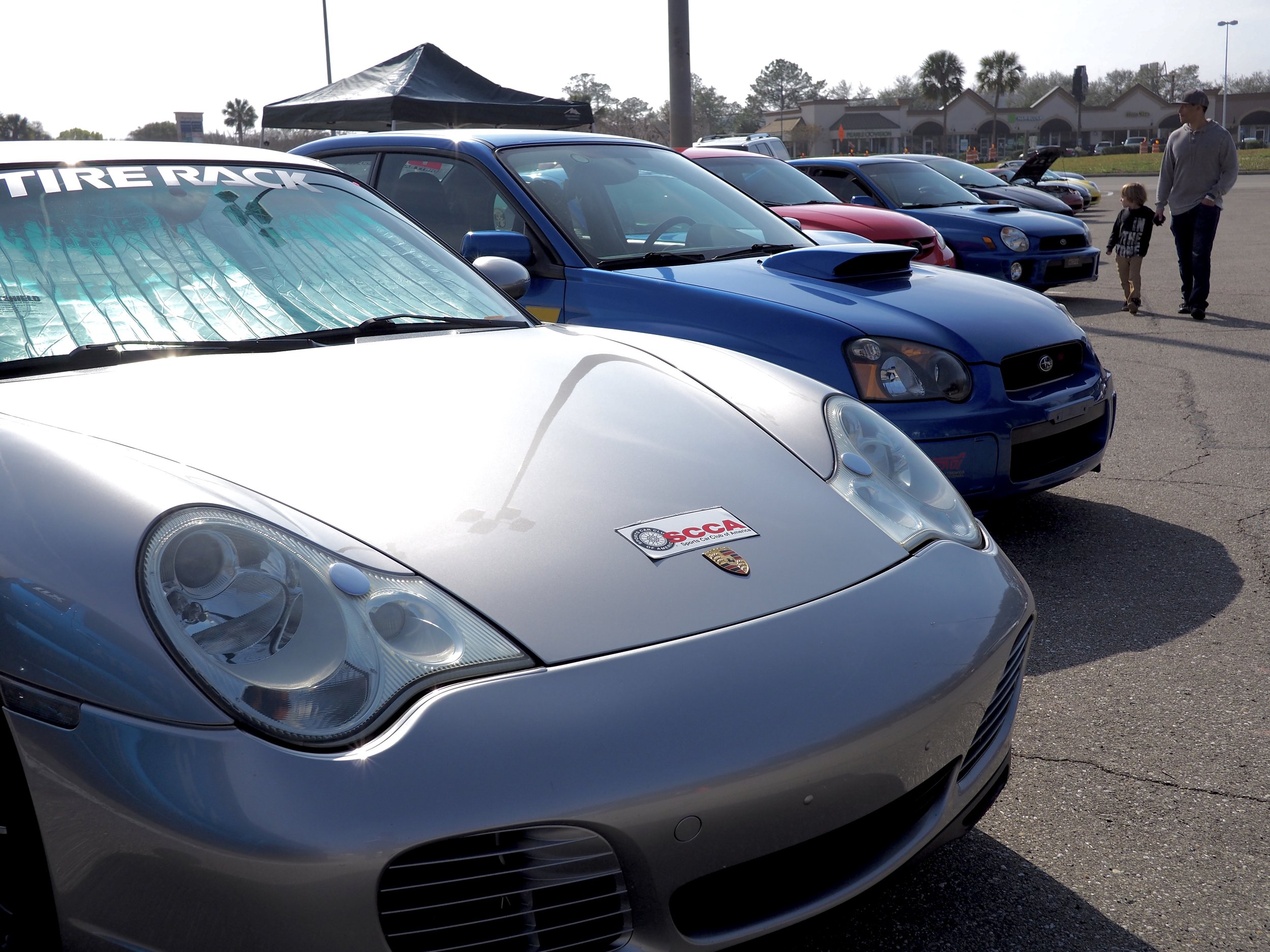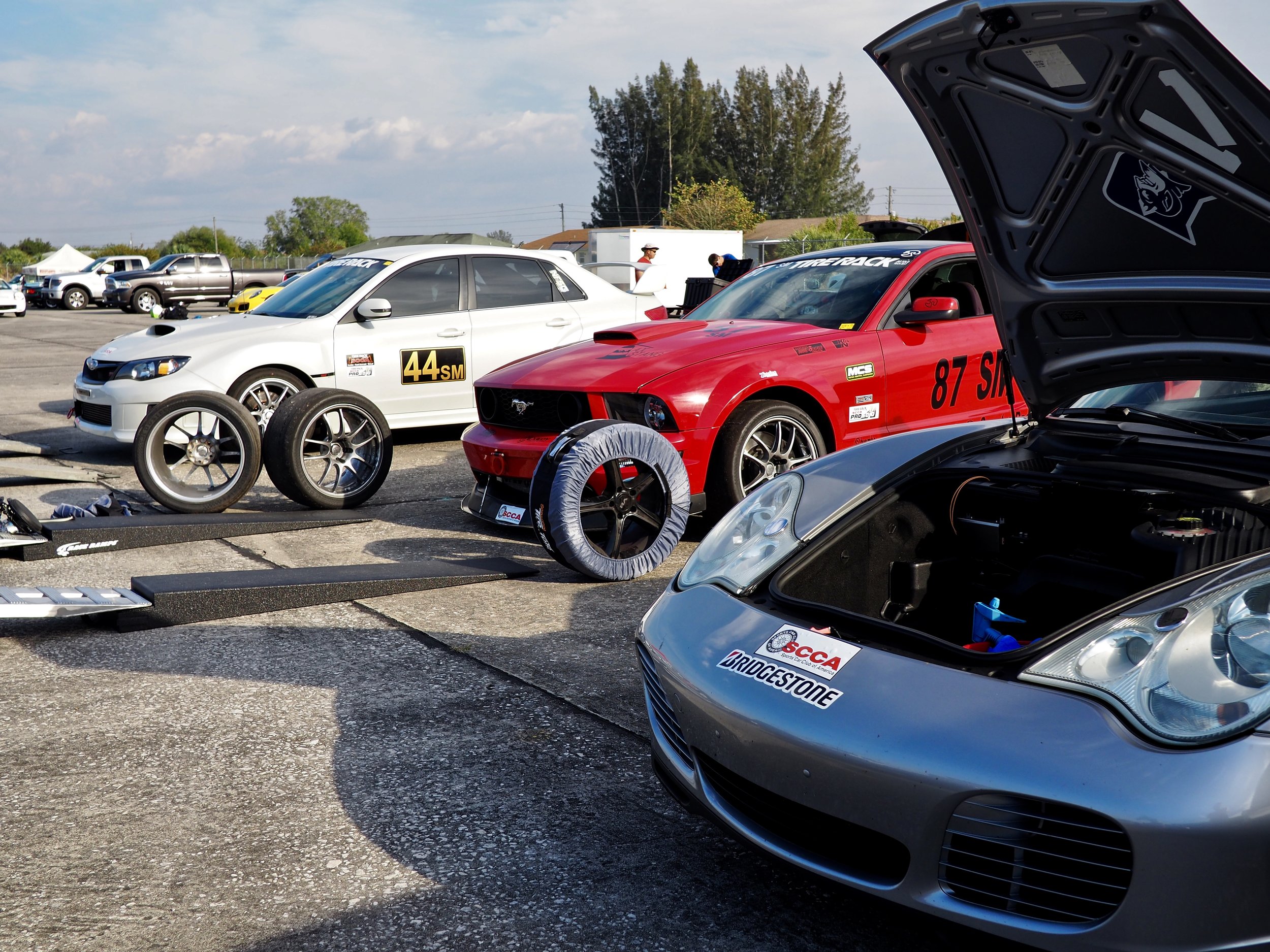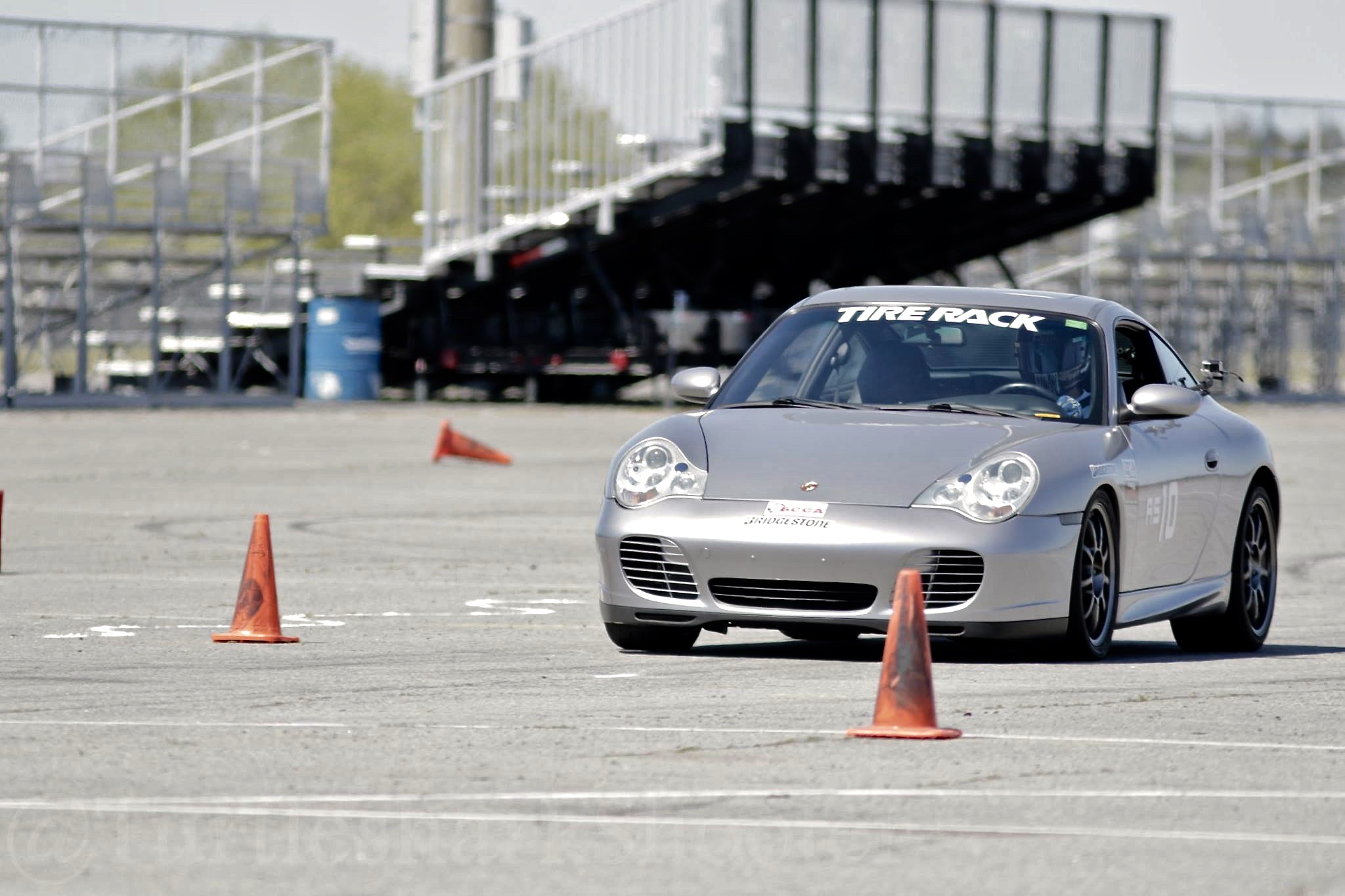 Ah yes, the Jeep-conquering legend. I acquired this 2004 Cayenne turbo with 121k miles in driving shape, but in need of "a little TLC." It turns out that was quite the undertaking.
When the Cayenne was first released I, like many gearheads, despised the thought of Porsche building an SUV. I gave it a chance and I've owned two of them now. Never mind that its stellar sales saved the company, the Cayenne was something I didn't know was possible: it was the daily driver/tow vehicle that wasn't miserable to drive.
I grew up in a household of suburbans; which are comfortable, can be driven on the beach, tow well, and can comfortably seat a football team. They are, however, abysmal to drive. Brake pedal pressure changed the angle of the nose but not the rate at which you stopped. 4th gear was too tall for towing up any grade, but 3rd was too short for cruising. Parking required a team of spotters. The slightest turn resulted in a rollover.
The Cayenne was a welcome relief from that. It towed better than the Suburban it replaced, thanks to standard air suspension, a 6-speed transmission with manually-selectable gears, huge Brembo brakes, and let's not forget two metric ass-tons of twin-turbo horsepower (450 to be exact).
Instantly, I was won over. No one seemed to pay it much mind on the street, but it was nearly as fast as my 911, which is to say insanely fast for an SUV. It would beat most cars off the line while towing my boat. Magazines tested it at 5.0 seconds 0-60 with a 165mph top speed. On top of that, you could actually turn. Sure, it didn't handle like it was on rails like my 911, but the whole braking, turn-in, apex, accelerate experience is all there with perfect feedback.
It did require a lot of work due to neglected maintenance. It needed a rebuilt driveshaft, engine mounts (which required removal of the engine from the car), cooling system overhaul, every electrical gremlin you can imagine, the front suspension, and pretty much all of the vacuum lines. But that was really it. It never needed a new turbo or wheel bearings or a transmission.
And one day it occurred to me that it might be alright off-road with the proper tires, given the air suspension lift and the intelligent AWD system. The local Jeep club found it entertaining, as did over a million youtubers to date. Then we tried (and succeeded) to run it at the racetrack and on some trails on the same day, with only a change of tires.
This is a car that does everything. I'm sad that it is now for sale, but glad to make room for a newer, lighter, faster version with more button. So. Many. Buttons.